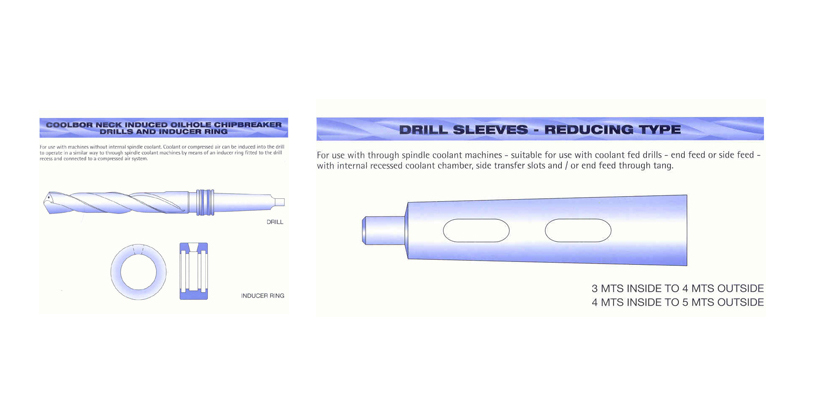 Chipbreaker Oilhole Drills. Specially designed for the steel structural industry and for use in modern structural drilling machines to give maximum drilling performance, lower cost per hole, longer tool life between regrinds and reduction in costs.
Suitable for use with mist coolants, soluble oils or air cooled/dry drilling (using compressed air only). Air coolant pressure to be at a minimum of 5 bar.
Higher coolant pressure will reduce heat generated and extend tool life.Interchangeable end or side feed/cross hole feed by removal or replacement of grub screw in tang.Swarf is produced in chip form, the air or coolant pressure easily ejecting the chips from the cutting face. No "birds nesting". Easy to clear from the machine. All European structure drill sizes manufactured and held in stock. Non-common sizes can be manufactured to order. Manufactured and stocked in the UK.