Lister Machine Tools NI Ltd. represent Goodway Machine Corp. Established in 1975, Goodway have been supplying turning centres around the world for over 40 years. Of the 450 employees at Goodway, over 100 are dedicated to Research & Development, specialising in innovation of the designs and the manufacturing process in order to produce:
THE ULTIMATE MACHINING POWER
The Goodway product range includes the following:
GCL Series
Due to the high performance / cost ratio, Goodway have sold more than 10,000 GCL machines. High power spindles, fast rapids (20m/min) & super rigid design make this the ultimate performance lathe.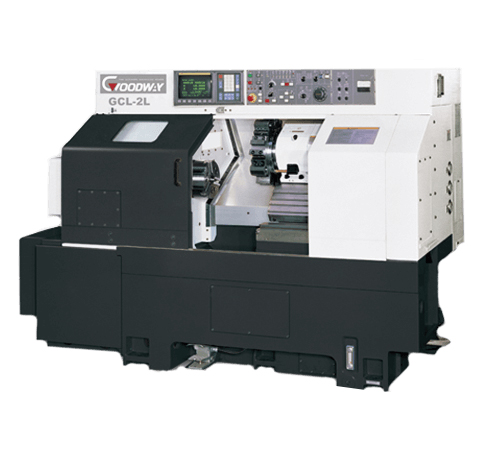 GA Series
High rigidity box ways ensures heavy cutting durability. High torque spindles deliver up to 4 times the torque compared to other manufacturers machines. Available with chuck sizes from 8" to 15" and turning lengths from 260mm to 1229mm.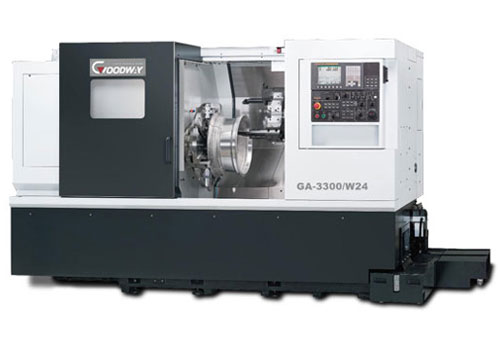 GLS & GS Series
Slant bed turning centres with either linear guide ways (GLS) or box way guides (GS). Available with Y Axis, Sub Spindle, programmable tailstock & steadies, Renishaw tool setters and a wide range of turning diameters and lengths.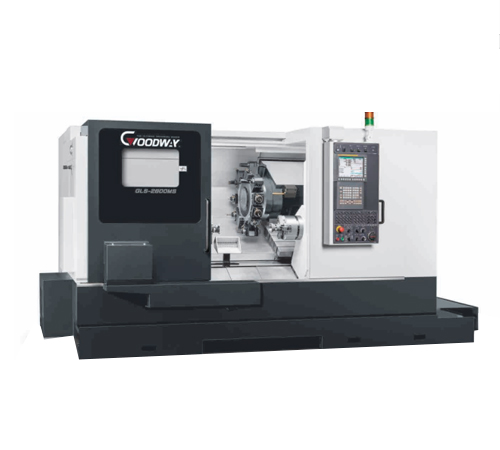 GS-4000 / 6000 / 8000 Series
Slant bed turning centres up to 320mm diameter spindle bore, 45kW spindle motors & the largest Y axis travel in its class (at 320mm).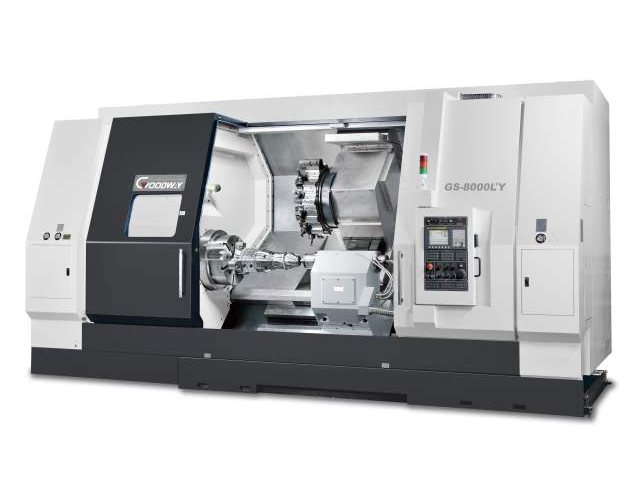 SW Series
SWISS Turning Centres
With maximum diameters of 20-42mm, these SWISS turning centres offer unrivalled numbers of tools giving the fastest cycle times possible for small workpieces.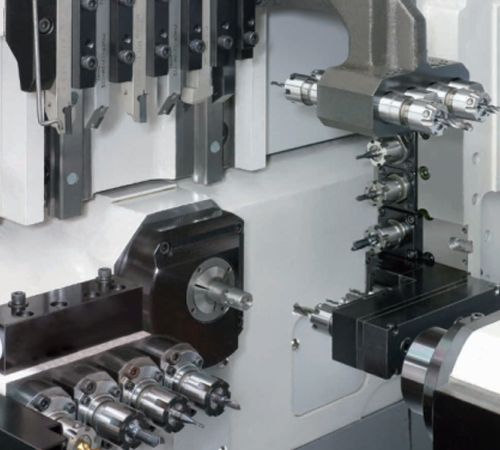 GMS Series
9 axis control with full 5-axis simultaneous turning means any difficult cutting tasks can be overcome easily. Available with maximum swing diameter of 900mm and turning length of 1100mm, this is the ultimate turning centre for complex parts.