Trumpf – Bending and Press Brake

Founded in 1923 and represented in Ireland and Northern Ireland by Lister Machine Tools Ltd since 1968, Trumpf are one of the world leading companies focusing on high technology production and medical technology. Trumpf offer customers both innovative and high-quality products, as well as solutions to their problems – in sheet metal processing, laser-based production processes, electronic applications and in hospital equipment. In fiscal year 2016/2017, the company with just under 12,000 employees achieved sales of 3.4 billion Euros.  Trumpf's expertise in these fields provides the competitive edge which customers require.
Trumpf's product lines include:
Here we focus on Trumpf's Bending and Press Brake solutions:
TRUMPF develops and produces bending machines, bending tools and automation solutions itself, avoiding interface problems. Innovation, quality and precision are the focus of Trumpf's research work. And it pays off: Trumpf press brakes are trusted by numerous customers around the world – almost 10,000 TRUMPF press brakes are currently in use.
TruBend 3000 Series:
Equipped with the most important functions for reliable, productive bending, the machines of the TruBend Series 3000 are the right solution for anyone who places value on both TRUMPF quality and on a particularly attractive price/performance ratio.
Accurate: 4-cylinder drive technology
Productive and safe: BendGuard safety system
Flexible: up to 5 CNC-controlled backgauge axes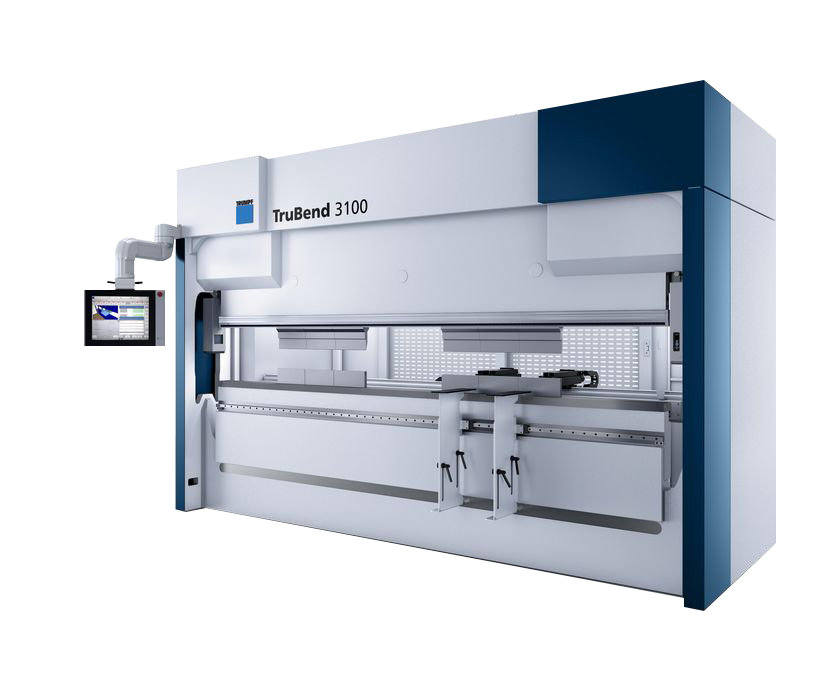 TruBend 5000 Series
Machines in the TruBend Series 5000 combine innovative technology with precision. They are flexible when you need to bend a variety of parts. The entire bending process from programming and tool set up to bending itself, is extremely productive. In addition, you can automate these machines using the BendMaster.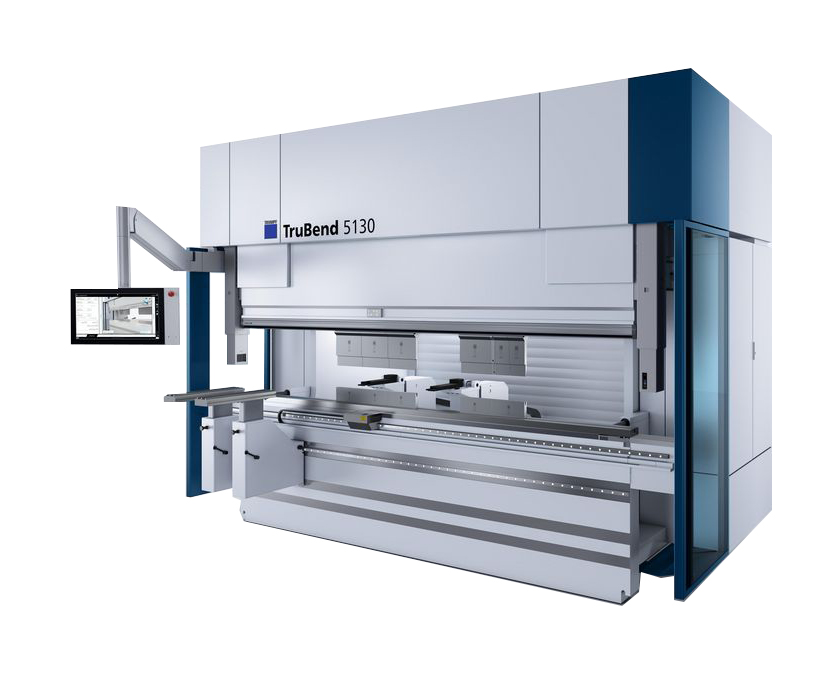 TruBend Centre 5000
The TruBend Center Series 5000 enables productive and precise panel bending with unexpected flexibility
Highly productive bending
Maximum part flexibility
Automatic set up
Optimum accuracy
Easy handling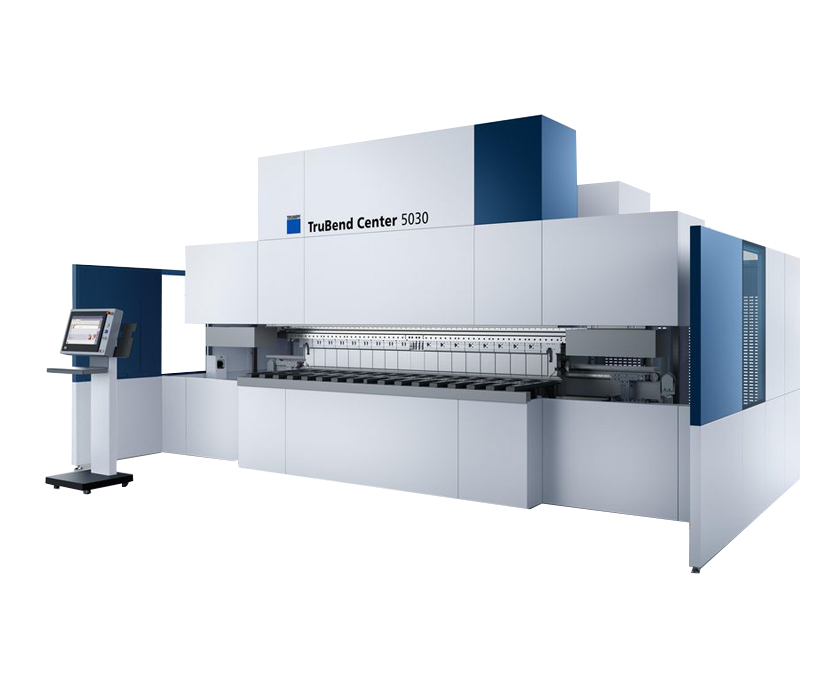 TruBend 7000 Series
A press brake is only as fast as its operator, and vice versa. That is why Trumpf have designed the TruBend Series 7000 to ensure that both man and machine can work very quickly.
Extremely fast moving machine axes and high acceleration values optimize machine speed.
The certified machine ergonomics allow the operator to work quickly and comfortably.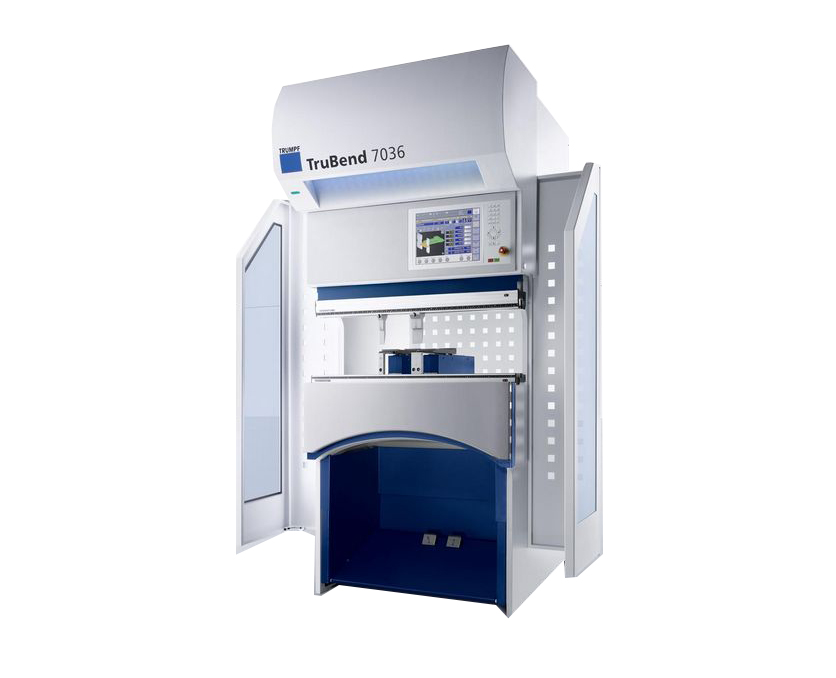 TruBend 8000 Series
For all manufacturers whose parts have extreme lengths, heights, or sheet thickness, this machine series is the solution, because special requirements are the bread and butter of Trumpf's cooperation partner, EHT. Advantages of the TruBend Series 8000 include:
Extreme part geometries are feasible
Customer-specific solutions
Accurate even for single part production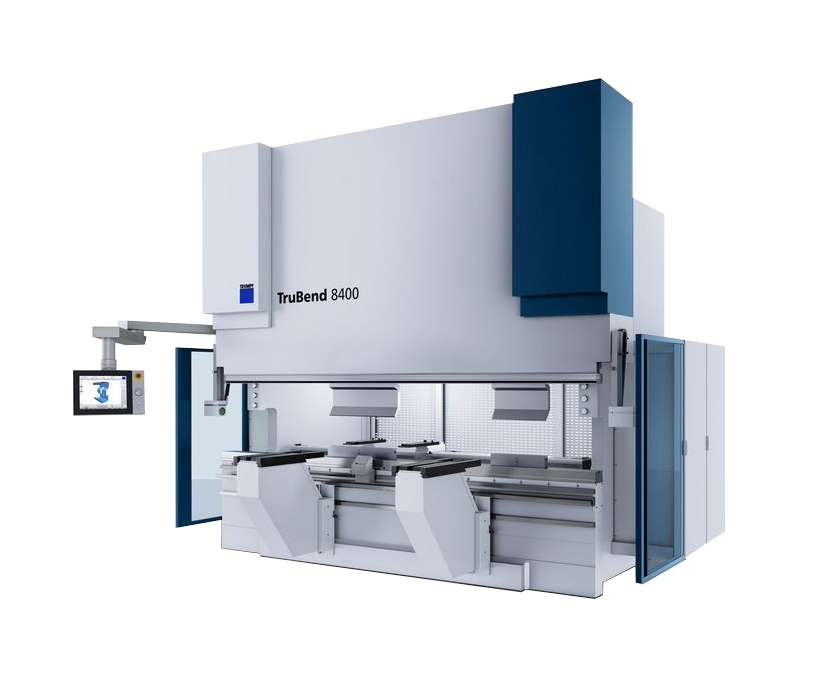 Bending Tools
In Trumpf's bending tools product range, Trumpf's focus is on first-class, practical, well-thought-out upper and lower tools. Trumpf's tools offer solutions to your application cases – even for complex technical ones. Behind them stand the decades of experience of Trumpf's expert team.
Customer-specific consulting and fabrication
Development and testing of customer-specific tooling solutions
Fast tool availability
High-precision, long-lasting tools
Tools and machines from a single source
Bending cells – Automated bending
TruBend Cell stands for flexible and cost-effective bending cells by TRUMPF. With automated bending you can manufacture small or big parts in multiple shifts, using reliable processes. The system's high productivity means you profit from lower cost per part. A wide range of options transform every bending cell into a tailored automation system.
TruBend Cell 5000
Productive all-purpose bending cell The right choice for anyone looking for a high-output, flexible automation solution for the widest possible range of parts.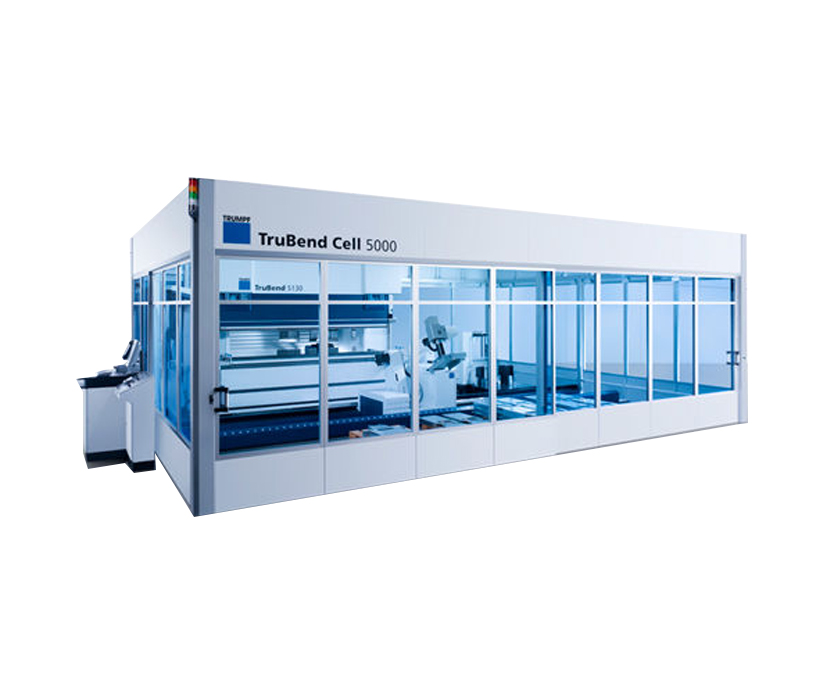 TruBend Cell 7000
Innovative high-speed bending cell A compact system for cost-efficient and high-speed bending of smaller parts.